This recipe was created by @TheKetoGrillGuy and was originally shared on Instagram.
Remove the skim from the salmon before seasoning it.
Season both the salmon and blocks of cream cheese with your favorite herbs and spices.
Place the salmon and cream cheese on a smoker for one hour.
Once the salmon is ready, combine all ingredients in a bowl and blend them together.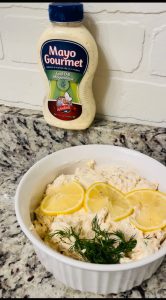 "SPREAD" THE WORD.