Back to Blog
Good day, foodie friends!
I'm here in the great city of Dayton, Ohio — the Paris of Montgomery County. The Wright Brothers were right … the food scene in Dayton will take you to new heights.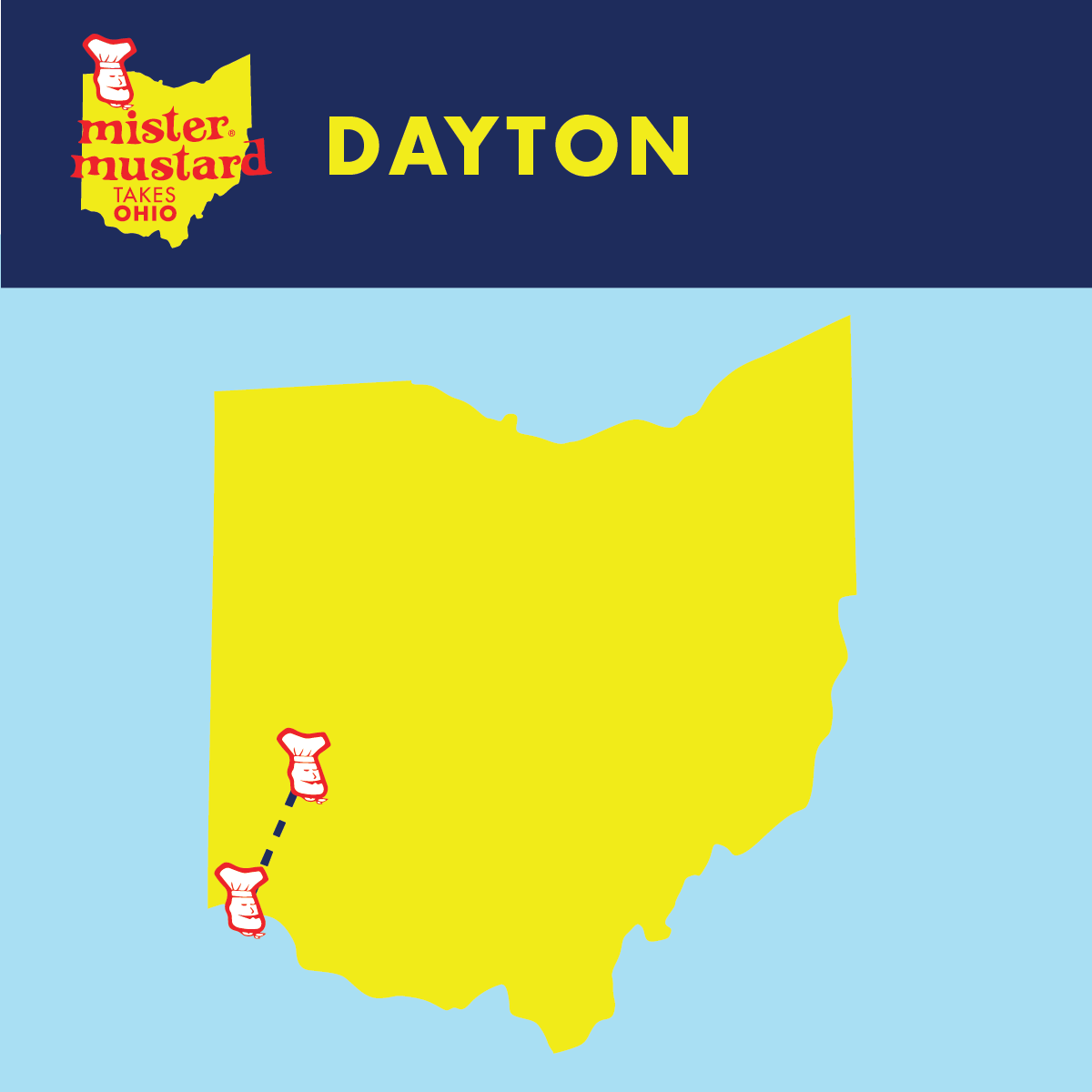 I kicked off my tour of the Gem City with a few sips at one of its top breweries, Warped Wing (after which, I felt a little warped myself). I then rolled along for a tour of delicious bites in the city's famed Oregon District where I sampled delectable meats and cheeses at Crafted & Cured, fresh seafood and veggies at Roost Modern Italian, and spicy curry at Thai 9 where you set your own level of heat between 1 and 9. You know me, of course I went with the Level 9 rice. It's a scorcher, right up there with Mister Mustard heat.
I've gotta tell you, I love a city that's home to both a world-renowned candy maker, Esther Price, and must-try salty snack shop, Mikesell's. Fortunately, I didn't have to pick just sweet or salty — the two brands came together and made chocolate-covered potato chips. Hello, heaven.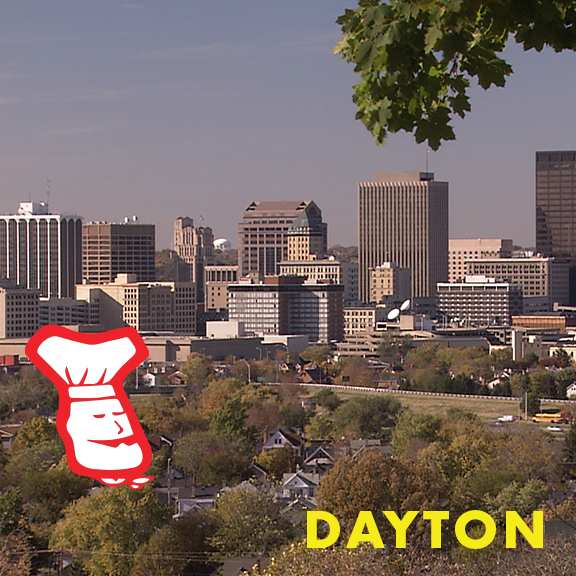 No trip to Dayton would be complete without a stop at the Dayton Dragons ballpark (I live for hot-dog-with-mustard-friendly venues). While the team is warming up for the season opener, I snuck onto Fifth Third Field and ran the bases. That's just how I roll.
After a two-cocktail-wait, I thought it best to treat myself to a broiled lobster tail and 18 oz. porterhouse at Dayton's esteemed restaurant The Pine Club. The New York Times once described it as, "The kind of classic supper club that used to dot the Midwest: thick napery, thicker steaks, cold drinks and potatoes offered at least four ways. The menu is virtually unchanged from the day it opened." They were right, and you know we trust The New York Times when they say something is good.
For now, I'm resting up for my next adventure. Look out, Toledo. I'm coming for you.
Ciao bella,
Mister Mustard