Back to Blog
Welcome back, condiment connoisseurs!
After spending a delectable day in Dayton, I departed for tasty Toledo.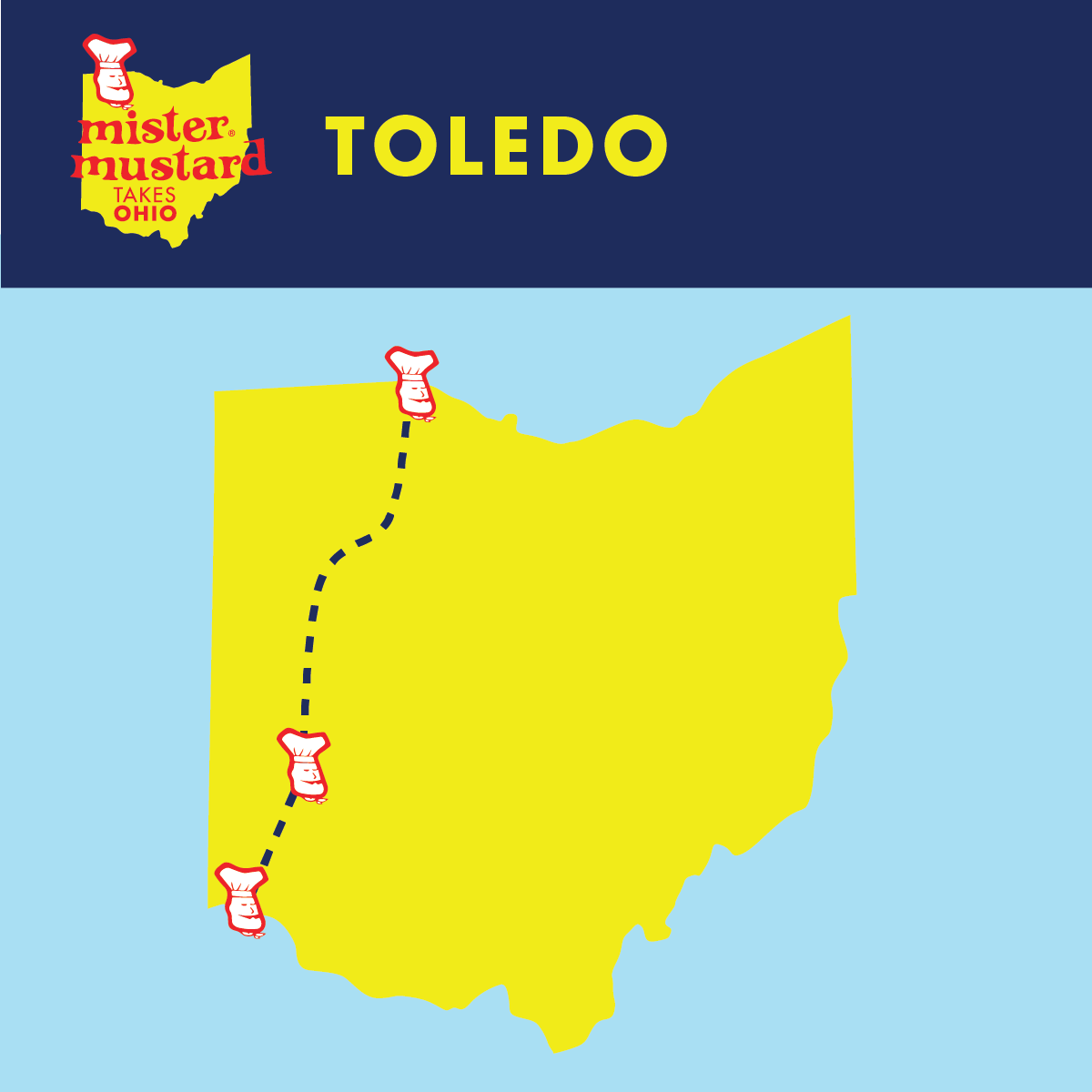 I kicked off the day with my morning cup of joe at BREW Bar's brand new Gateway location near campus. Fully caffeinated, I headed across the river to hit up a T-town favorite: Tony Packo's. I finally got to taste one of their iconic hot dogs and — topped with yours truly — it definitely lives up to the hype. Shockingly, however, they turned down my offer to sign a bun.
Next up, I dropped by Famous Dave's to sample their hickory smoked spare ribs and original "Rich & Sassy" sauce. There are award-winning locations all across the country and Toledo is no exception. It took home several titles from the Holy Smokes Rib Off (holy smokes, indeed!). After the savory BBQ, I satisfied my sweet tooth with a doughnut at Wixey Bakery, a local pastry shop that's been a Toledo staple since 1930.
After a quick taste of the town, I dropped by the Toledo Zoo, where I spent some time admiring the cougars, lemurs and dingos (oh my!). With 13 exhibits, more than 100 years of history and lots of special events, it's a must-stop spot for animal lovers.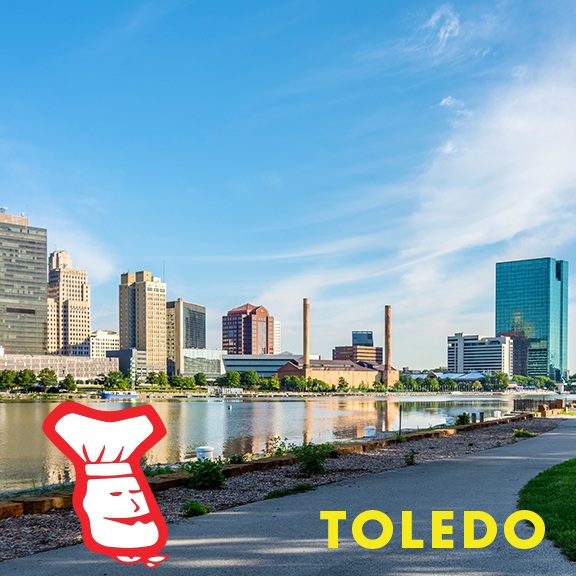 I exercised my cultured side with a picturesque stroll through the Old West End's historic architecture and took in world-class paintings by legends like Rembrandt and Rubens at the Toledo Museum of Art. Before heading out, I grabbed a cranberry-walnut chicken salad sandwich in their cafe. Had to add my own mustard but, hey, a mustard man has to do what a mustard man has to do.
It's 5 o'clock in Toledo, so I took a quick cab ride to the river for a sample of Maumee Bay Brewing Company's famous Buckeye Beer and Black Cloister Brewing's Casilda of Toledo. After a round (or three), I finished the day with dinner at Mancy's Steakhouse. My filet mignon was mind-bogglingly tender  and left my taste buds tingling.
Even though it's dangerously close to that state up north, I have to admit that the Glass City sure knows how to make a fella feel welcome. Next stop: Cleveland!
Catch ya later,
MM