Back to Blog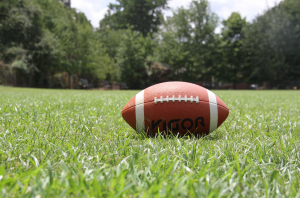 Pass the pigskin — and the mustard —because football season is finally here! Whether you're rooting for your favorite college team or debating which Ohio NFL team will have a winning season, we've intercepted the essential necessities to help make your tailgate THE party to remember. 
A Fresh Start
For early risers ready to attend a noon kick-off, an empty stomach is no way to start the day. From donuts to sausage patties to fresh fruit, you can create a variety of killer kabobs to share with guests. And, a glass of our juice — with a few drops of champagne — is another way to get the party started. 
Stay Cool (or Warm)
Just like the Cleveland Browns, Ohio weather is always unpredictable. Be sure to include sunscreen, rain gear and winter hats and gloves in your tailgate supply kit. While you're at it, throw in a packet of mustard for your mid-game hotdog and, voila, you're set!
Scratch the Beer
A cold beer on a chilly autumn day is about as comforting as dipping your pretzels in ketchup! Forget the freezing cans and try these warm beverages. The best part, You can place them in a thermos to keep both your drink, and hands, warm throughout the day!
Keep It Clean
Between the scrumptious food and horsing around, we all know that tailgates can get a little messy. To remove those unwanted grass or mustard marks, use a small dab of Woeber vinegar to remove those pesky stains from your gameday gear. 
An Outdoor Kitchen
Forget the tiny, charcoal grill — try this solar powered grill for cooking up all of your favorite franks and juicy burgers. It's perfect for soaking up all the golden rays.
Games Galore
We can't forget the staple of any good tailgate: red solo cups. Grownups can use their cup for sipping or classic games like flip cup and beer pong. For tailgating youngsters, stick with all-American classics such as cornhole or hillbilly golf. 
Be sure to share photos of your game day festivities and tag us on Facebook and Instagram.