Back to Blog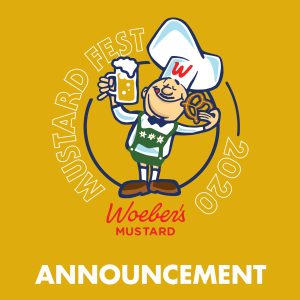 To our loyal mustard lovers,
For the past two years, MustardFEST has gathered condiment enthusiasts near and far to celebrate good food, spunky music and dashing dachshunds. This year, due to ongoing concerns with COVID-19, we've made the difficult decision to move this golden event online. 
No matter the location, we're working hard to capture the true spirit of MustardFEST— one you can enjoy from the comfort and safety of your own home. Tune in the week of September 14 on Facebook and Instagram for a weeklong celebration that will go down in condiment history.
We appreciate your ongoing support and hope you'll join us for our virtual celebration in September!
Cheers,
Woeber Mustard Company