Back to Blog
Hello, fellow foodies!
I'm kicking off my foodtastic tour of Ohio with a visit to the Queen City – Cincinnati.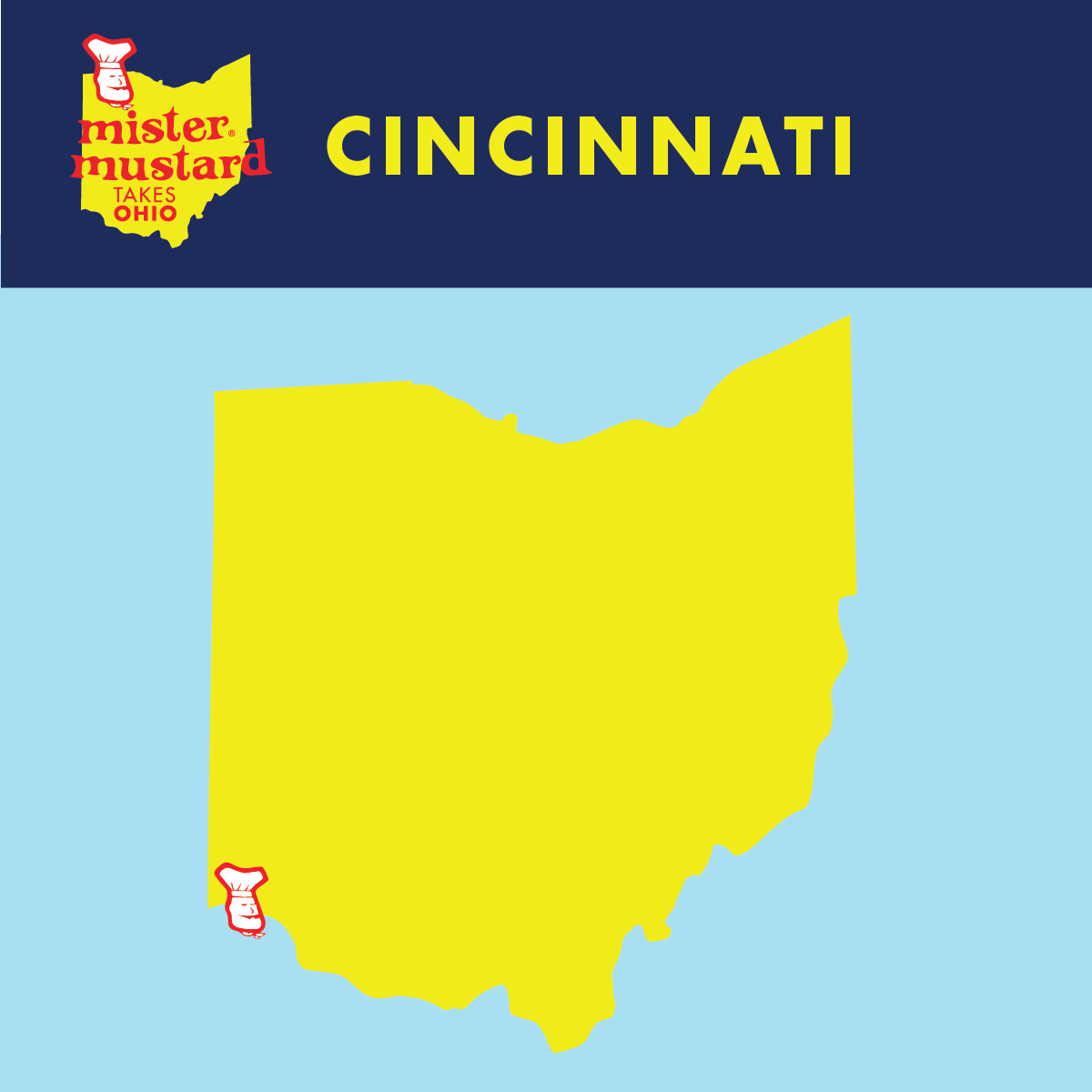 While Cincinnati is best known for its sports teams, the Reds and the Bengals, the city's booming cultural and culinary scene is what earned it a spot on The New York Times' "52 Places to Go" list in 2018.
I began my visit to Cincy in the Over-The-Rhine neighborhood, or the OTR as the locals say, a historic district and the epicenter of the city's restaurant and craft beer scene. I popped into the Taste of Belgium for a waffle and chicken plus a pint of Cincy's own Rhinegeist beer — a delicious introduction to the city.
While food is my jam, I also love to soak up the history and culture of every place I visit. A trip to the Cincinnati Museum Center, located in the historic Union Terminal train station, was just the ticket. After checking out some dinosaur bones and learning about Cincy's history, I had a blast from the past during my visit to the Art Deco Rookwood Ice Cream Parlor. I picked up a scoop (OK, three scoops) of Graeter's Ice Cream, another homegrown Cincinnati company.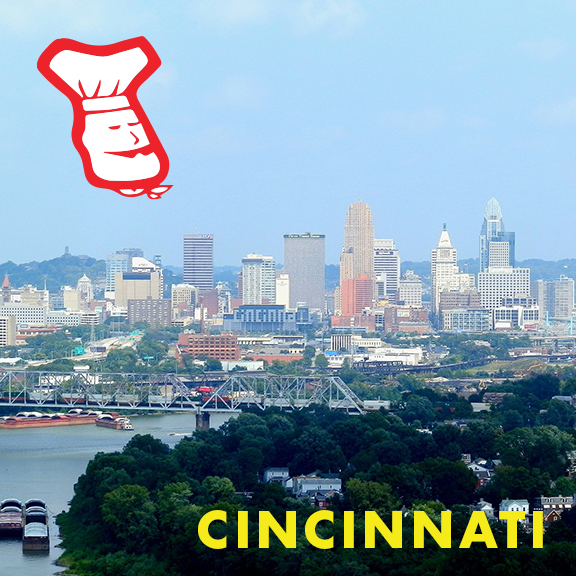 After soaking up some history, it was time for baseball. My next stop was the Great American Ball Park, home of the Cincinnati Reds, which has been gracing hotdogs with my greatness since 2013. With the team in Arizona for spring training, I had the whole place to myself. So, naturally, I left a little surprise in front of Joey Votto's locker. You know what they say, "Respect the Mustard."
Still feeling a bit peckish after leaving the ball park, I stopped for a classic, must-have Cincinnati meal — 5-Way Chili (spaghetti covered with chili, shredded cheddar cheese, onions and beans) at Skyline Chili. It was a meaty, cheesy dream! For real, I needed a nap after all that yumminess.
A big high five to the Queen City for the opportunity to eat like a king! Now, let's see what Dayton has to offer.
Stay hungry,
MM