Back to Blog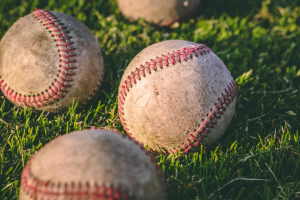 A summer full of mustard-topped hotdogs, salty peanuts and crispy Cracker Jacks is coming to a close, but not without one last hoorah! With these tips, you can throw a World Series watch party for the record books. 
Divide and Conquer
Seven-game series? That's seven opportunities for an awesome party! Share hosting responsibilities with friends and family and hold each gathering at a different location, or spend one game at your favorite community hangout. 
Batter, Batter, Eat!
We're all about stadium eats, but throwing your watch party at home allows you to spice up the menu. Try these team-inspired hotdogs or keep it sweet with Cracker Jack ice cream cake. And don't forget the bags of peanuts to recreate the full ballpark experience. 
Pass the Time with America's Pastime 
Playing ball isn't just for the pros! Before the ceremonial first pitch is thrown, play a quick game of baseball in your yard to keep guests moving and burn off some calories to make room for all that delicious food. For those without much green space, take a stroll to the park or relive your glory days at a local school's baseball fields. 
Trade 'Em In
Avid fans are always collecting baseball cards featuring their favorite players and teams. To keep kids — and their parents — occupied, have guests bring their stacks of baseball cards to trade throughout the game. 
Personalized Stretches
Every baseball fan knows the beloved seventh inning stretch. To escape the food coma, preload the well-known classic "Take Me Out to the Ballgame" on your phone and pump up your guests with an in-home seventh inning stretch. 
Can We Have Your Autograph?
Signed baseballs are the perfect keepsake, even if you didn't have a front row seat. Pass around a baseball for guests to sign before they head home for the evening. It's a great keepsake and, the best part is, you don't have to wait in line for this collectable!
Share your World Series watch party photos and delicious eats with us on Facebook and Instagram!