Back to Blog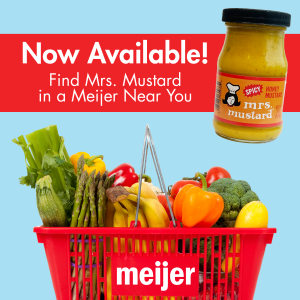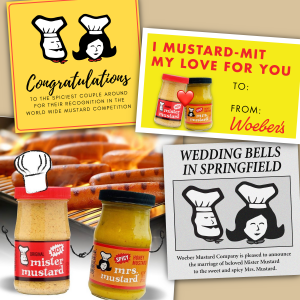 Drop your fork, mustard romantics! It's been one year since the spiciest couple around, Mister and Mrs. Mustard, tied the knot — and we have an anniversary celebration that will make your tastebuds soar.
While the anticipation builds, let's take a trip down memory lane. Mrs. Mustard made her delicious debut at our annual MustardFEST in September 2019 and stole the hearts of condiment aficionados — including our beloved Mister Mustard. Jar in jar, the couple announced their marriage in January 2020. The wedding bells are still ringing in Springfield. 
Mister and Mrs. Mustard spent the last year getting to know one another's zesty quirks — after all, they had plenty of time. From cooking new recipes to pouring their hearts out to celebrating their first Worldwide Mustard Competition victory, these memories will live on in mustard history.  
Now that they've had a taste of married life, Mister Mustard is pleased to share his shelves with the missus. You guessed it, mustard lover— Mrs. Mustard is now available in select stores!
A spicy honey mustard that dishes out an exciting new taste and complements any meal, Mrs. Mustard will bring the heat to participating Meijer stores across the Midwest. Here's to a new chapter in this golden love story!
Grab a bottle (or two or three) of Mrs. Mustard today by visiting our product locator to find a participating Meijer store near you. And you know the drill: be sure to share your first taste with us on Facebook and Instagram.