Back to Blog
Guess what, mustard lovers: National Mustard Day is the first Saturday in August and we want to spice up your celebration. While a classic burger or hotdog is perfect for this golden occasion, three recipes will have you — and your taste buds — ringing in the holiday all night long.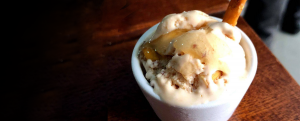 Cranberry Honey Mustard Ice Cream
The winner of the 2018 MustardFEST Recipe Cook-off, this cranberry honey mustard ice cream will blow your mind. (And, unlike our friend French's Mustard-Flavored Ice Cream, you'll actually want to eat it!) Kudos to Brad Berg of Springfield, Ohio, for bringing this beauty to life.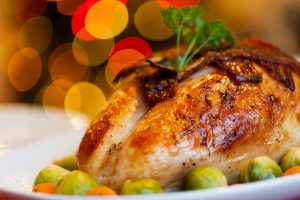 Fried chicken has surely met its match. In just one swift cut, you can stuff chicken breasts with the mustard of your choice, bringing a sweet, tangy taste to the dinner table. And if that's not enough, wrap it all up in two pieces of bacon for a dish that will have the whole neighborhood talking.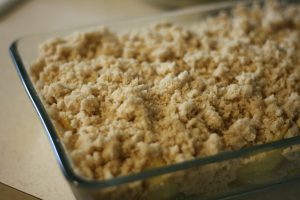 Apple Crisp with Mustard Streusel
The best meals are followed by a mustard-inspired dessert. With our award-winning honey mustard, create a delicious crisp topped with your favorite fruit. A nutritious and delicious option for mustard enthusiasts who are looking to end the night with a bang. 
We celebrate mustard all year long. Follow us on Facebook and Instagram for more creative recipes and exciting mustard news.