Back to Blog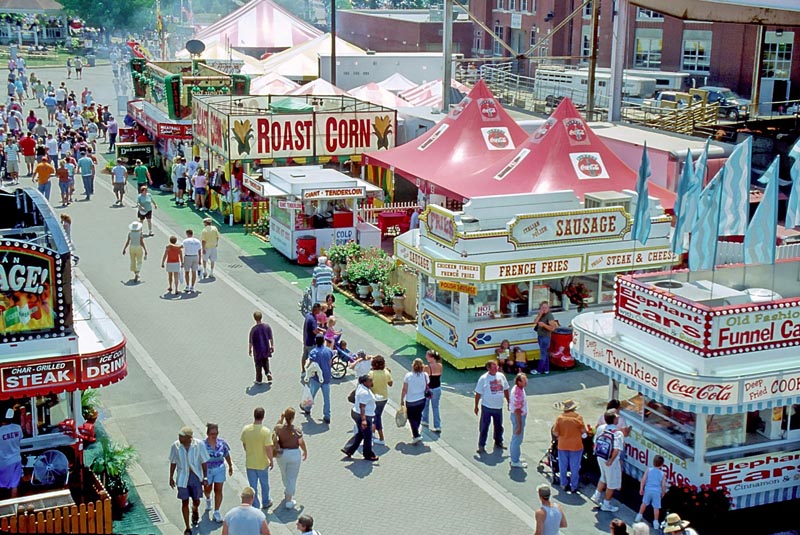 Are you looking for a fun summer event to enjoy with friends and family? We've got you covered. Here's a list of food-tastic annual festivals all around Ohio.
June
Troy Strawberry Festival, Troy, OH
A family-friendly festival with over 200 arts and crafts exhibits, two entertainment stages, a variety of food stations — including strawberry treats, of course — and more!
Banana Split Festival, Wilmington, OH
Celebrated at the (debated) birthplace of the banana split, this festival has games, rides, live music, unique food booths, classic car shows, make-your-own banana split stations and the ever-exciting banana split eating contest.
Cleveland Pizza Fest, Cleveland, OH 
Featuring pizza from all over Northeast Ohio, Pizza Fest offers live music, a classic car and motorcycle show, old-fashioned games and much more.
Chicken & Beer Fest, Columbus, OH 
The perfect occasion for families to come together to experience good food, cold drinks, fun games and live music. 
July
Jazz & Rib Fest, Columbus, OH
Enjoy this three-day festival along the Scioto Mile riverfront as you chow down on the finest barbeque and listen to live jazz music. 
The Summer Market, Avon Lake, OH
Located on the shore of Lake Erie, The Summer Market is perfect for browsing vintage shops, home decor and fresh produce stands from over 95 vendors while listening to live music and watching the sunset over the lake. 
Ohio State Fair, Columbus, OH 
From well-known live music, exciting rides, delicious food, great shopping and more, the Ohio State Fair has something for everyone to enjoy. 
August
Northwest Ohio Rib-Off, Maumee, OH
This three-day event hosts Northeast Ohio's best barbeque, family-fun entertainment and great live music.
Cincy Brew Ha-Ha, Cincinnati, OH
It's America's largest beer and comedy festival — featuring 80 comedians on four stages, it's the perfect recipe for a great time. 
Ohio Cup Vintage Baseball Festival, Columbus, OH
Dedicated to 1860s baseball, this festival will host over 30 teams from across the nation to celebrate America's favorite past-time. 
Barberton Labor Day BBQ & Music Festival, Barberton, OH
Families can enjoy a rib burn-off, music, activities and a firework show to ring in their Labor Day celebrations. 
September
Crafted Food, Beer & Music Festival, Columbus, OH
Enjoy live music from your favorite local bands, while enjoying more than 40 different craft beers and food options.
MustardFEST, Springfield, OH
Held at Mother Stewart's Brewing Co., MustardFEST brings food trucks, local craft beer, kid's activities, a mustard recipe cook-off and wiener dog race to downtown Springfield.  
Germantown Pretzel Festival, Dayton, OH
Celebrated in German Town, people of all ages can experience fun entertainment, yummy food and drinks and unique vendors.
Marion Popcorn Festival, Marion, OH
The largest popcorn festival in the world gathers family and friends to experience free entertainment, rides, a parade, the Miss Teen Popcorn Festival pageant, competitive corn-hole and the newly added Fortnite competition. 
Ohio has so much great food and fun to offer — there's no excuse not to spice up your summer with an outdoor festival. Mark your calendar now (and don't forget to bring a bottle of your favorite Woeber's condiment along to top off all those yummy festival bites)!